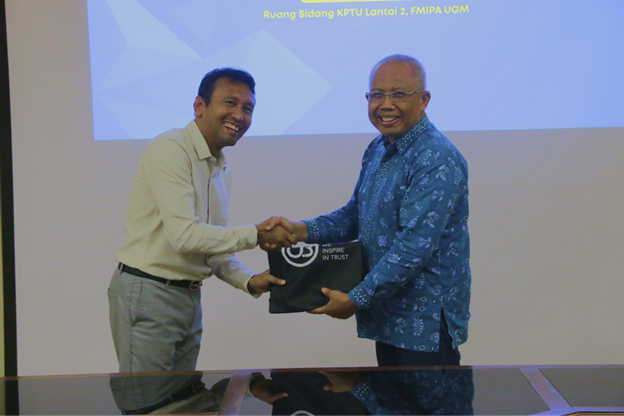 Yogyakarta, August 15, 2023 – Strategic steps have been taken by the Faculty of Mathematics and Natural Sciences (FMIPA) UGM to enhance its quality and achievements. On August 15, 2023, FMIPA UGM entered into a collaboration agreement with PT CBQA Global Indonesia, a leading institution in the field of Certification, Audit, and Training.
PT CBQA Global Indonesia, a well-known name in the world of certification and audit, has provided valuable support to both national and international companies. With a strong determination to enhance the quality, performance, and reputation of companies, PT CBQA Global will be the right partner in this strategic move.
The certification offered by CBQA Global serves as the main pillar in ensuring that a company's management system is optimally implemented. Through comprehensive "one-stop solution" services, companies receive full support to continually improve their management systems. The audit and training processes conducted by the experienced and professional team at CBQA Global provide assurance that every improvement step is carried out accurately and efficiently.
The Director of PT CBQA Global Indonesia expressed confidence in the potential of this collaboration. "We are committed to providing the best service and unlimited support to our partner companies. Quality, integrity, and professionalism are principles we uphold," he stated.
In addition to the clear benefits for the corporate world, this collaboration is also expected to have a significant positive impact on the educators and students of FMIPA UGM. This collaboration opens up new opportunities to enhance the quality of education and the experiences of students, in line with the demands of the global industrial and business developments.
The launch event of this collaboration was celebrated with a sense of nationalism, beginning with the proud singing of the national anthem, "Indonesia Raya." The warm welcome from the Dean of FMIPA UGM emphasized the importance of synergy between education and the industrial world in producing high-quality graduates.
The address from the Director of PT CBQA Global Indonesia reaffirmed the spirit of jointly creating positive change. The signing of the collaboration agreement was a moment that solidified the commitment of both parties to achieve Common Goals.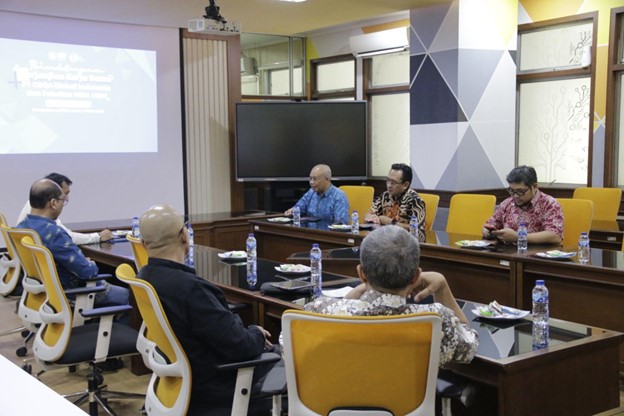 The event also included an exchange of souvenirs as a symbol of friendship and collaborative spirit. Group photos and in-depth discussions between representatives from FMIPA UGM and PT CBQA Global Indonesia provided valuable opportunities to share insights and perspectives.
With hope and enthusiasm, this event concluded as the beginning of a new chapter in the journey of quality and achievement. The collaboration between FMIPA UGM and PT CBQA Global Indonesia is believed to bring significant long-term benefits to the fields of education, industry, and the wider community.